CARPs Family Therapists, Therese Hegarty and Máiréad Bacon, work with an ever-increasing number of requests from families and external agencies to support family members.
A referral process and waiting list are in place to engage with this service.
Hours operating:
Tuesday, Wednesday, Thursday 9 am – 5 pm and every second Saturday (9:30 am – 4:30 pm) 
Family Therapy at CARP Killinarden
Family Therapy is an opportunity for families to talk with a therapist about difficulties they are experiencing. It has been one of the services offered by CARP since 2003. The family usually meets with the therapist once a week or once a fortnight at an agreed time for an hour. That time is reserved just for you. Some families can resolve their difficulties in six to eight sessions, but most families attend for six months to a year, some even longer. Sometimes a whole family attend together. Sometimes one or two attend. This is worked out in cooperation with you. We can include people of all ages, but the first session is usually with adults or adults who have concerns. In this session, we listen to you and decide what the goals of our work are.
Every family is different, but the problems that we often work with are:
Behaviour problems in children and teenagers.
Difficulties in a couple of relationships
Managing peaceful co-parenting after a separation
Supporting children while in foster care and after they return home
Working with families where someone is struggling with addiction
Working with the effects of past trauma
School refusal
Bereavement
The Family Therapists at CARP are Therese Hegarty and Mairead Bacon. Both have master's Degrees in Systemic Psychotherapy from UCD and are continually developing their skills through new courses. When referrals come in, Therese and Mairead will review the information and decide who is best placed to work with the family. There is sometimes a waiting list due to demand for the service.
Confidentiality
The work we do is confidential. However, there are some limits to this. Should the therapist become aware that a child's safety is at stake, they are legally bound to report their concerns to TUSLA. Should the therapist be worried about the safety of an adult, they may choose to contact another member of the family or the GP.
In allocating or reviewing cases, the therapists may consult with each other. Both also meet with a consultant supervisor for guidance regularly, as this is required of all therapists.
Other staff members in CARP will be aware of the time of your appointments and your phone number but will not be aware of what we speak about unless you give permission.
Sometimes we take part in a Meitheal if parents agree. This is a meeting where different agencies come together to support a child. In that case, the parents will decide which organisations can attend and share information.
The therapist will keep some notes as an aid to memory. These will be stored on the computer on a password encrypted file. Nobody knows the password or has access to the therapist's desktop. If you want a copy of your file at any time, you can submit a freedom of information request, and you will receive the file within a month.
What we need from you.
You will be given a specific time to attend. We always try to find a time that does not clash with your work or childcare responsibilities, and as far as possible, we keep the same time slot for every session. Would you please come on time as the session will end on time? If you come early, you will be asked to wait. Please keep the time in mind, so you do not arrange to go to the hairdressers or visit someone at that time.
If you or your child have a hospital or legal appointment simultaneously, that should take priority. As soon as you realise there is a clash, you should ring us, and we will rearrange the session [4626033]. If you are ill and cannot come, please ring as soon as you know. That way, the time can be allocated to someone else on the waiting list. You do not have to be in good form to come. You are welcome whether it is a good or a bad day. In fact, it is essential to come on a bad day.
To achieve what we want in Family Therapy, you need to attend all your sessions. Families who miss sessions without letting us know may have to be put back on the waiting list.
We ask you to keep confidential anything you may witness in the building as part of another service.
Children in the building
Children of all ages are welcome in the Family Therapy service. The child lives with one parent, and the other is a legal guardian or involved in their life; we will seek that parent's consent unless it is impossible or unsafe to seek it. Children must not be left unattended at any time in the building. If young children need to use the toilet, they must use the downstairs toilet, and an adult must accompany them.
Teenagers often like to attend therapy alone. However, parents are invited in from time to time with the teenager, so that essential information is shared. In general, we work with younger children with a parent present. When that is not the family's wish, we generally bring the parent in for the last ten minutes so the child can convey anything that they want the parent to know.
Payment
The Family Therapy service is funded by Tusla as part of their responsibility to support the safety and welfare of children. It is free to families.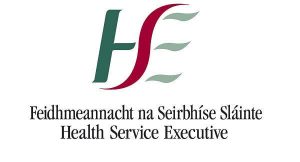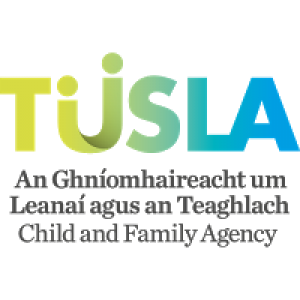 The number of families  engaged with CARP services in 2022
Number of therapy sessions facilitated
Number of meitheals involving CARP family therapists in 2022